Choosing the best web development partner is crucial to building a successful digital product. The right partner can apply the best tech solutions to build a secure, stable app that delivers an exceptional user experience.
The software development process at Kinetik
We use a diverse and versatile array of technologies to suit any type of Web Development in our MVP Services.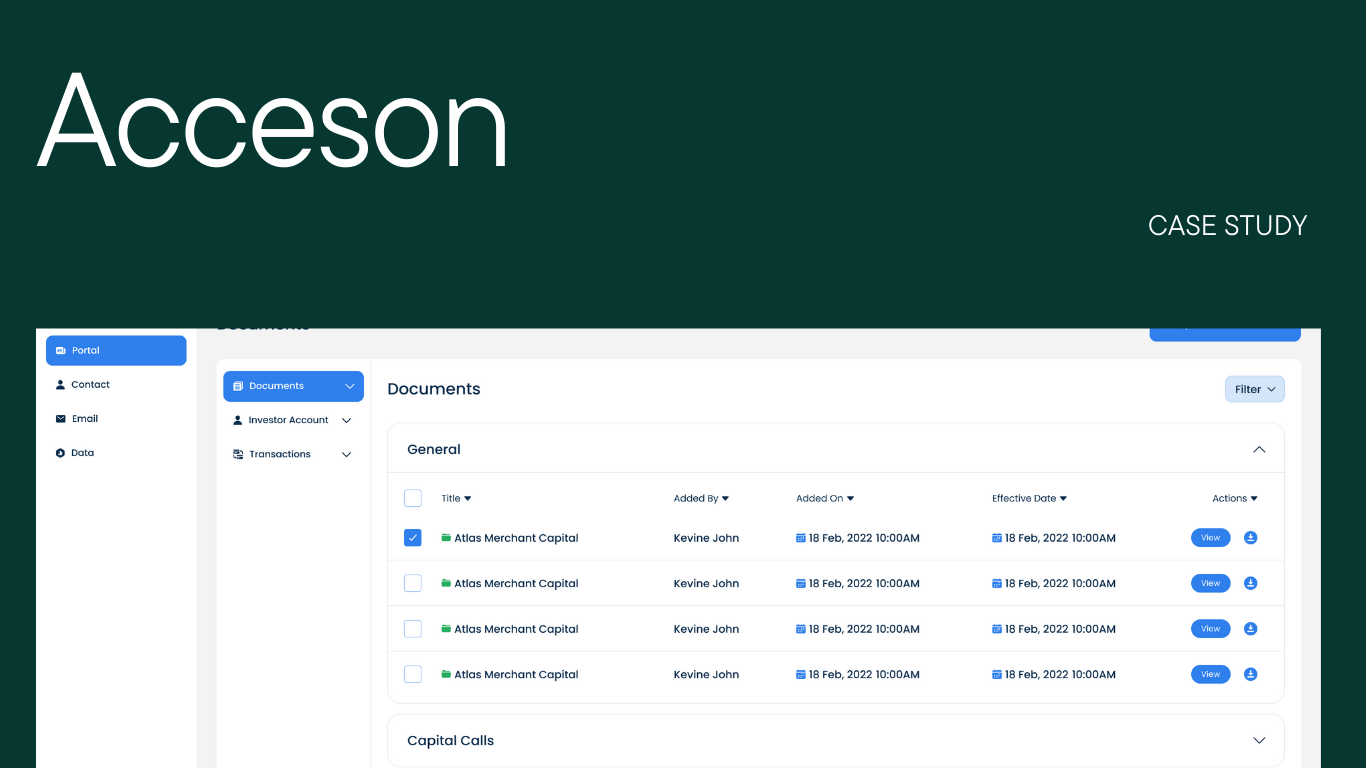 Recent MVP Services From Us
MVP for Investment Equity Firms
Acceson is a one-stop solution to streamline back-office tasks for private equity firms. The MVP narrows in on providing a modern platform that creates the best experience for users.
Rock-solid, secure, custom software development that auto-scales with your business
Worked more than 5years with them on different web development Projects & I must say, I always got 100% of what I wanted.
Onboard a world-class product team
We had the pleasure of being a partner for companies from markets like Fintech, Health, Government, Security, Big Data & many more.