Product Design Sprint: get answers to critical business questions fast
Launch a better one with the product design sprint methodology
Find a digital product design solution for every stage of your business development
A dedicated product design team can help you achieve your business goals, whether you need to craft an idea for a completely new product, evaluate the quality of an existing solution, or solve a complex business problem. Design services range from ideation to UI & UX design, research, product review, and digital branding. With the right tools and processes, you can validate ideas, optimize processes, and successfully bring new digital products to the market.
Project Setup
Ensure your team has all the key information and assets
Concept Research
Collect insights and shape the product or its features
Wireframing
Transfer your ideas into connected wireflows
Testing & validation
Verify solutions with potential users
Visual Design
Craft delightful interfaces aligned with established insights
handover
Get ready for implementing designs into working products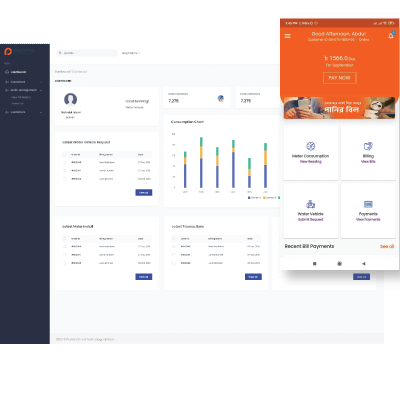 Smart Water Meter Solution with LoRAWan Technology
A one stop solution for LoRA based smart meter for the consumers so that they can track run-time water consumption and pay the bill online.
Rock-solid, secure, custom software development that auto-scales with your business
Worked more than 5years with them on different web development Projects & I must say, I always got 100% of what I wanted.