The project may be completed, but the product is never finished. Support & Management will secure its continuous quality and incremental improvements.
To develop a successful project is to to meet the ever changing market needs. We are here to support your growth.
Managing the delivery of a digital product requires efficient communication schemes and coherent processes. With the right tools and agile methodologies, you can ensure your project focuses on delivering value and on-time results within budget.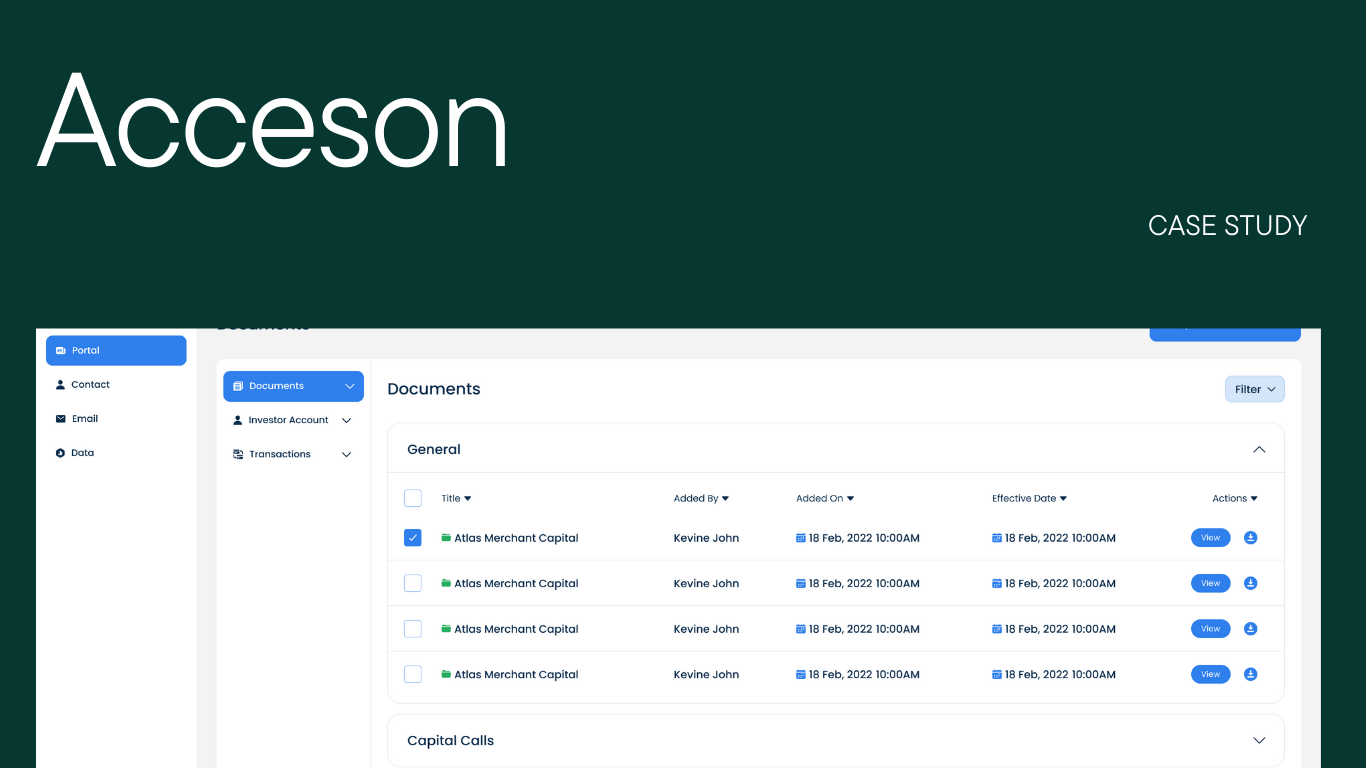 One-stop solution for equity management first to handle complex back-office tasks.
Acceson is a one shop stop solution to streamline back office tasks for private equity firms. The MVP narrows in on providing a modern platform that creates the best experience for users.
Rock-solid, secure, custom software development that auto-scales with your business
No matter what stage your product idea may be at, Kinetik is here to help you build better software. Software that fits your processes (like a glove). And scales with your business (not against it).
Worked more than 5years with them on different web development Projects & I must say, I always got 100% of what I wanted.
Forward-thinking startups & enterprises trust Kinetik Dynamics to help them build & scale better products






We had the pleasure of being a partner for companies from markets like Fintech, Health, Government, Security, Big Data & many more.