Introduction:
A recent survey shows that Managing Partners at law firms often mention that cost-management, and service quality are their main challenges and manual works costs them more than $100K annually.
In this easy-to-understand guide, we'll talk about how specialized software solutions, like case management automation and legal records management software, can make it easier for your law firm to handle these challenges while helping you earn more money and make your clients even happier. We'll also provide relevant examples to give you a better understanding of how these software solutions can work for you.
1. Fighting Revenue Challenges with Specialized Software
When the economy isn't doing well, it can be hard for law firms to make money. Case management automation systems can help you find new clients without spending a lot of money on marketing. For example, a custom CRM (Customer Relationship Management) system can help you track leads, manage contacts, and follow up with potential clients efficiently. Streamlining internal processes can save time and resources. Implementing full-cycle law firm management solutions can help your team organize cases, deadlines, and billing, making sure nothing falls through the cracks.
If other law firms are your competition, using specialized software can make your firm stand out. For instance, legal document drafting templates can help your team create error-free, professional documents faster, offering your clients better service. And if you want to keep your best partners, legal records management software can help them grow professionally and work more effectively. A talent management platform can identify skill gaps and provide personalized training plans for your team members.
2. Improving Profit Margins with Specialized Software
Sometimes it's hard for law firms to manage their costs. Full-cycle law firm management solutions can help you create invoices and keep track of your expenses easily. By implementing a billing and expense management system, your team can quickly generate accurate invoices and monitor expenses. It can also help you use your staff and resources in the best way possible. For example, AI-driven resource allocation tools can analyze workload data and assign tasks to the right team members based on their skills and availability.
When other law firms try to charge less than you, specialized software can help you show clients why your services are worth the price. You can develop a value visualization tool that displays the benefits and outcomes of your services, helping clients understand what they're paying for. Specialized software can also help you make sure your staff is working on the right tasks and not wasting time. For instance, a project management platform can help you track progress, set deadlines, and ensure efficient task allocation.
3. Making Clients Happier with Specialized Software
Your clients want the best service possible. Legal records management software can help you manage documents and work together more easily. A cloud-based document management system allows your team to collaborate on documents, track changes, and securely share files with clients. Specialized software can also help you find important legal information quickly and accurately. For instance, AI-powered legal research tools can help your team analyze vast amounts of case law and statutes, providing better advice to clients.
Good communication is important to keep clients happy. Specialized software can help you create a special area online where clients can find information about their case and talk to you. A secure client portal can provide access to case documents, billing information, and communication channels. This can help you keep them informed and answer their questions faster. Specialized software can also help you respond to clients quickly, even when you're away from the office. Mobile apps can enable your team to access case information and communicate with clients on the go.
4. Attracting and Keeping the Best People
Your law firm's reputation is important for attracting and keeping the best lawyers and staff. Specialized software can help you show that your firm is innovative and cares about its employees. For example, an employee satisfaction dashboard can provide insights into team members' happiness levels, helping you identify areas for improvement. By investing in software solutions like full-cycle law firm management systems that support employee growth, you can create a positive work environment that attracts and retains top talent.
Paying your employees fairly is important too. Specialized software can help you manage payroll and benefits more easily. By automating these processes, you can ensure accurate and timely compensation for your team. Custom reward programs can also be developed to provide performance-based incentives, motivating your staff to deliver their best work.
Finally, specialized software can help your employees learn new skills and grow in their careers. E-learning platforms can offer personalized training plans based on individual skill gaps and career goals. By supporting professional development, your firm can become a more attractive employer for top talent in the industry.
5. Making Billing Easier with Specialized Software
Keeping track of the time you spend working on cases is important for billing your clients. Specialized software like case management automation systems can help you and your staff record your time easily and accurately. For example, integrating a time tracking tool with your case management system allows your team to log billable hours directly from their work dashboard. This ensures that all billable activities are recorded and invoiced accordingly.
Specialized software can help you create invoices based on the time you've spent working. Automated billing systems can generate accurate invoices, apply relevant discounts, and calculate taxes, simplifying the billing process for your team. Specialized software can also help you remind clients to pay their bills on time and follow up with them if they're late. For instance, a billing system with automated reminders and notifications can help you keep track of outstanding payments and maintain healthy cash flow.
And if your firm's technology is outdated, specialized software can help you update it so you can work more efficiently. Transitioning to cloud-based solutions can provide seamless access to case information, billing data, and client communication, allowing your team to work from anywhere. Customizing software to meet your firm's unique needs ensures that your team has the right tools to perform their tasks effectively.
6. The High Cost of Manual Work: Save Over $100K Annually with Specialized Software
In a competitive market, inefficiencies can be costly. Let's explore how manual work without specialized software could cost your firm more than $100,000 annually.
Imagine a law firm with 10 employees, each working 40 hours a week. Assume the average hourly rate for employees is $50, which is a conservative estimate considering the specialized skills of legal professionals. Now, let's assume that each employee spends just 10% of their time on manual tasks that could be automated, such as document management, time tracking, and billing.
The cost of manual work per employee per week would be:
(40 hours * 10% manual tasks) * $50 hourly rate = $200
For the entire firm, the weekly cost of manual tasks would be:
$200 per employee * 10 employees = $2,000
Annually, this adds up to:
$2,000 per week * 52 weeks = $104,000
By implementing specialized software solutions, like case management automation and full-cycle law firm management systems, your firm can automate these manual tasks, significantly reducing the time spent on them. This not only saves your firm money but also frees up your employees to focus on more valuable tasks, such as building relationships with clients and developing legal strategies.
In this example, a $100,000+ annual saving could be achieved by eliminating just 10% of manual tasks through specialized software. In reality, the potential savings could be even higher, considering the improved efficiency, reduced errors, and increased client satisfaction that specialized software can bring.
Real life case study:
At Kinetik Dynamics, we focus on developing solutions that can solve problems efficiently. We have recently worked with a Dhaka based Top Corporate Law firm, MNA Legal on an automation project. MNA Legal has a massive client list most of which are Banks. One of the regular services that MNA provides to Banks is vetting Mortgage security documents. Most of the time, the volume of documents is high with an urgent deadline.
Therefore, MNA approached us to discuss to solve this specific problem and if it can be automated. Kinetik Dynamics came up with a specialized solution and development a Security Document Automation Software for MNA Legal.
The output was MASSIVE!
With the new system, a junior lawyer can complete a document within 2 mins which used to take around 45 min before. It means, their lawyers are 20 times more efficient than before and bringing in 20 times more money than before.
This is the Power of specialized software.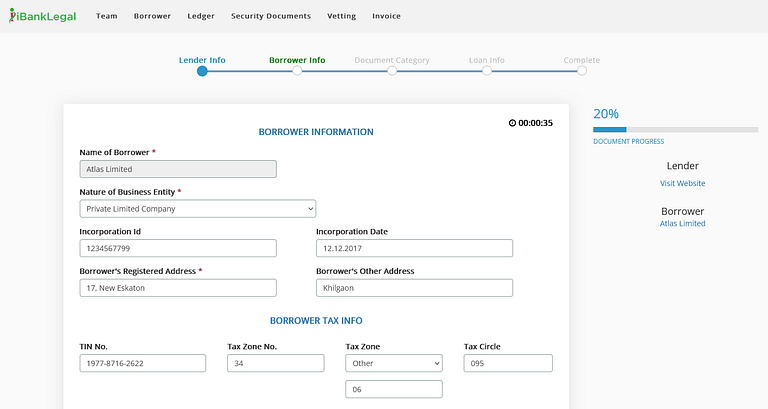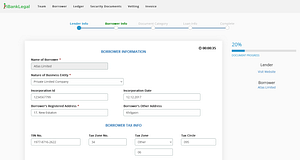 Conclusion:
Corporate law firms face numerous challenges in today's competitive market. Specialized software solutions, such as case management automation, legal records management software, legal document drafting templates, and full-cycle law firm management systems, can help your firm overcome these challenges and stay ahead of the competition. By automating manual tasks, your firm can save over $100,000 annually while improving efficiency, employee satisfaction, and client outcomes. Don't let inefficiencies hold you back. Invest in specialized software solutions and watch your law firm thrive!